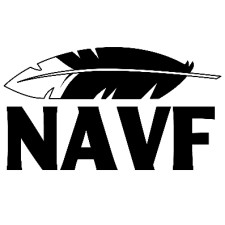 NEW YORK, February 27, 2018 (Newswire.com) - Native American Venture Fund ("NAVF") joined the Coalition of broad spectrum of industry leaders, carbon credit developers and forest conservation organizations ("the Coalition") to work with Carbon Resources Board ("CARB") in maximizing the number of offsets in the Cap-and-Trade Program.
In a letter to Richard Corey, Executive Officer of CARB, the Coalition asked to continue to recognize the value of offsets as a foundational cost-containment mechanism and seek to maximize their use. In addition, the Coalition encouraged CARB staff to address current offset program rules which create cost and/or obstacles to full offset utilization, especially for smaller covered facilities.
It is important that Native American Tribes continue to use Cap-and-Trade Program to provide jobs and essential services for their communities. So far, the Program brought incredible effects in innovation, job creation and generating revenue in disadvantaged communities while surpassing the carbon reduction goals. We don't want to limit that.

John Cataldi, Managing Partner of NAVF
"The offset program is at a critical inflection point and we look forward to working with your staff to ensure that high-quality third-party verified offsets, which produce real, permanent, additional and enforceable GHG reductions, continue to be a vital part of the Cap and Trade Program," wrote the Coalition letter.
NAVF, as part of the Coalition, wants to ensure that in line with prioritizing disadvantaged communities, Native American or tribal lands, and rural and agricultural regions, CARB would allow entities to use all of the carbon credits sourced from tribal lands to comply with the offset targets referenced in AB 398.
James Meggesto and Tara Kaushik of Holland & Knight LLP represent NAVF before the ARB. The firm was named 2017 "Native American Group of the Year" by the legal publication, Law360. Mr. Meggesto is the deputy practice leader of the Native American Law Practice Group. He focuses his practice on legal matters involving Native American tribes, including issues involving policy and regulation, public law, tribal sovereignty, project development, finance, and litigation.
Ms. Kaushik is a partner and a member of Holland & Knight's West Coast Land Use and Environment Group. Ms. Kaushik focuses her practice on regulatory matters, with a specific emphasis on energy, natural resources, and the environment. Ms. Kaushik represents energy companies and tribal organizations in energy and utility law transactions and handles carbon credits transactions and cap-and-trade issues before the California Air Resources Board.
More About NAVF:
The Native American Venture Fund is a venture fund company that promotes and develops carbon offset projects on tribal lands. NAVF finances all of the costs of such projects for Native American tribes, and the tribes receive a lion's share of revenues from selling carbon credits that the ARB issues for such projects. NAVF has over 30 years of experience working with Native American and the First Nation Tribes on projects that promote economic development. NAVF works closely with leaders from Native American communities who promote reforestation, conservation, and economic development.
For more information, please visit http://www.navf.net or contact:
John Cataldi
Managing Partner
Native American Venture Fund, LLC (NAVF)
30 Wall Street, 8th Floor
New York, NY 10005
Telephone: 212-634-4300
Email: John@NAVF.net
Source: NAVF
Share: