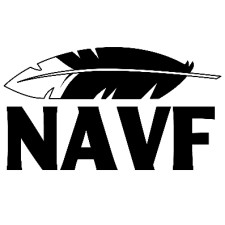 New York, NY, May 16, 2017 (Newswire.com) - The Native American Venture Fund (NAVF) and World Wide Carbon WWC ACCF Global Management (WWC) announced today that they have entered into a futures buying agreement for up to 360 million carbon offsets/credits annually over a 10-year period. The market value of the volume of aforementioned credits would be over $2.5 billion USD — indexed to the current listing floor within the California Allowance Mandatory marketplace.
NAVF's leadership team has extensive experience developing investment structures within an economic, social and governance (ESG) framework to the benefit of North America's indigenous tribes. NAVF and its ecological teams have several large-scale, Tribal carbon sequestration projects currently in planning that will encompass the preservation, protection and expansion of millions of acres of tribal forests, while ensuring their continued carbon sequestration for generations to come. WWC is a leading global sustainability organization that represents an environmental commodities private exchange of a select group of high-volume corporate clients for the purchase of carbon offsets. The parties have identified the potential carbon credit/offset yield from several planned Native American Venture Fund indigenous carbon sequestration projects is circa 360,000,000 +/- aggregated total units via a projected multi-year rollout schedule, which would be purchased by WWC at a value per unit adjusted to a percentage discount rate of the California Allowance unit price at the time of the transaction.
"This is a game changer for carbon offset monetization regarding the willingness to purchase such a high volume of carbon credits that our Tribal partnerships will produce within Indian Country that could potentially generate billions for tribal economic sustainability and significant returns for our investors. WWC's unique purchase structure will mitigate a majority of the back-end risk associated with selling carbon offsets relevant to the California Air Resources Board oversight and the Western Climate Initiative Market," says John Cataldi, Managing Partner of NAVF.
"We share NAVF's passion to create a sustainable future for both the environment and the economic development within North American Indigenous Tribes. NAVF's leadership, environmental expertise, deep respect and understanding of Native American Tribes makes them an ideal, long-term partner," says Mark Loewen, President, WWC.
About Native American Venture Fund LLC
The Native American Venture Fund (NAVF) is an impact investment fund that promotes economic, social and governance (ESG) development activities for indigenous tribes throughout North America. The management and advisory team of NAVF have more than 50 years of direct work experience with Native American and the First Nation Tribes. For more information, please visit http://www.navf.net, or contact:
John Cataldi , Managing Partner
​Native American Venture Fund, LLC (NAVF)
30 Wall Street, 8th Floor
​New York, NY 10005
​Telephone: 212-634-4300
​Email: John@NAVF.net
About World Wide Carbon, LLC
World Wide Carbon LLC provides value by combining skill, technology and a thorough understanding of the global carbon markets. As a full service, end to end, vertically integrated sustainability solutions provider, World Wide Carbon LLC offers clients and affiliates high-quality responsive services. World Wide Carbon LLC its affiliates and specialized professionals provide a full range of sustainability-based ancillary services to regional, national and international corporations, businesses, agencies and foundations represented in all compliance and voluntary carbon markets. For more information, please visit http://www.WorldWideCarbonllc.com or contact:
Mark Loewen, President
​World Wide Carbon, LLC
5555 Glenridge Connector Suite 200
​Atlanta, GA 30342
USA Off: 404-459-2772
​Cell: 678-558-5587
​Fax: 404-459-6001
​Skype: mark.loewen7
​www.worldwidecarbon.com
​mark.loewen@worldwidecarbonllc.com
CAUTIONARY NOTE REGARDING FORWARD-LOOKING STATEMENTS AND RISKS: As defined by 15 U.S. Code § 78u–5: This release contains "forward-looking statements" – that is, statements related to future, not past, events. This information is given in summary form and does not purport to be complete. Information in this presentation, including forecast financial information, should not be considered as advice or a recommendation to investors or potential investors in relation to holding, purchasing or selling securities or other financial products or instruments and does not take into account your particular investment objectives, financial situation or needs. Before acting on any information you should consider the appropriateness of the information having regard to these matters, any relevant offer document and in particular, you should seek independent financial advice. All securities and financial product or instrument transactions involve risks, which include (among others) the risk of adverse or unanticipated market, financial or political developments and, in international transactions, currency risk. This presentation may contain forward looking statements including statements regarding our intent, belief or current expectations with respect to NAVF's businesses and operations, market conditions, results of operation and financial condition, capital adequacy, specific provisions and risk management practices. Readers are cautioned not to place undue reliance on these forward looking statements. While due care has been used in the preparation of forecast information, actual results may vary in a materially positive or negative manner. Forecasts and hypothetical examples are subject to uncertainty and contingencies outside the Fund's control. Past performance is not a reliable indication of future performance.
Source: Native American Venture Fund (NAVF)
Share: